The Complete Elementor Toolkit for New Design Possibilities
Increasing useful elementor widgets group that takes your building abilities to higher level.
See Widgets
Save time by single-clicking any demo and build your website even more appealing.
See Demos
Highly customizable and visually stunning website templates that will speed up your workflow.
See Templates
---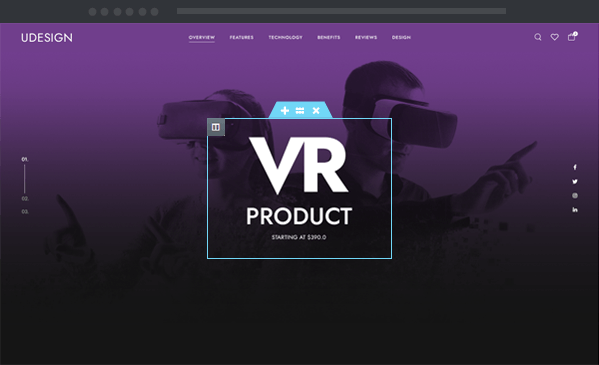 Reason Customers Love UDesign
User-Friendly & Performance
UDesign has focused on the improvement of user-friendliness performance. Even though you are not a programming expert, you can easily build your website.
Please build an awesome website with UDesign!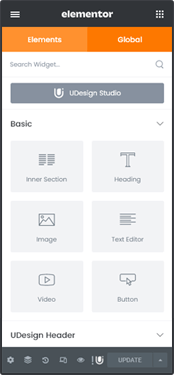 Import Templates with One Click
Pre-Built Templates in UDesign Studio
Choose from a library of 60+ professionally-designed full websites to build your website in less than 5 hours. What's better, is that you can customize even the tiniest details of the templates giving you total control over design.

What UDesign Focused on?
Template Builders for Full-Site Editing
If you want light and fast website, please choose UDesign! UDesign module gives you control to switch on and off widgets.
Header Builder
Archive Builder
Sidebar Builder
Footer Builder
Popup Builder
Type Builder
Single Builder
Apply using Layout Builder
Build WooCommerce Pages
55+

UDesign Elements

Use our elements in a creative way. By doing so, you could build your own website and attract more customers.
What Our Customers Say
Leonid Maksimovich Clients
The functionality and features with this theme are incredible and their support will shock you at how good it is. I would say why this theme is free. I am so grateful to have it.

Tom Botticelli Administrator
I've had this theme for years and have installed it onto several websites. I was impressed with the customization because I'm one of those people who can be a little high maintenance.

Bottomley Gordon Administrator